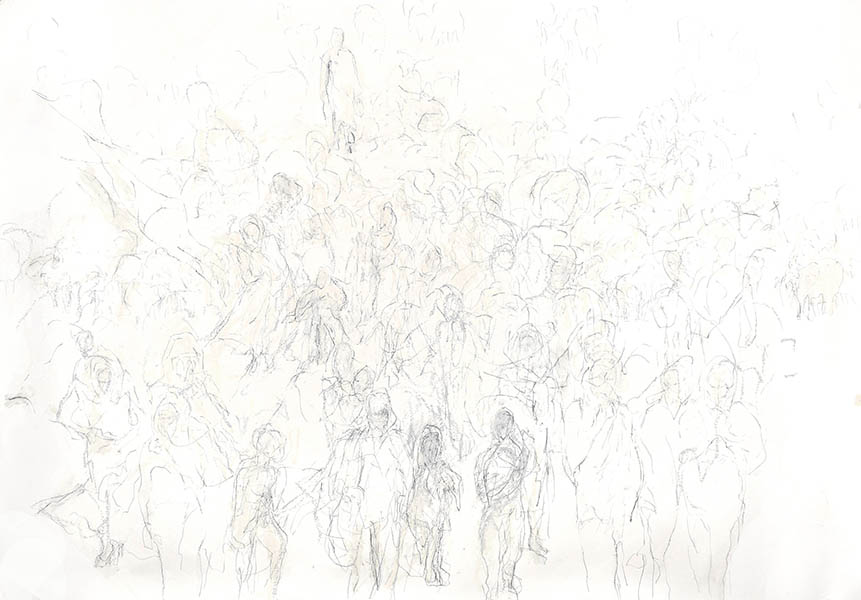 "Big Whites"
Mixed Media Drawings
These works were exhibited at the William Humpreys Art Gallery, Kimberley under the title, "Fragmented Continuities" They are part of a series of large works on paper – drawings – where I enjoyed the freedom, spontaneity and simplicity of line on paper – to take up and continue themes of the basic elements of life – often worked on to music, not as background, but as motor for my movements, which leave marks – a dance on paper - something I have been doing for years.

I decided with these works, to take drawing seriously. To concentrate on this ostensibly simple art form, enjoy and make visible its lively, direct expressiveness and infinite possibilities.

The William Humpreys Art Gallery in my home town of Kimberley in South Africa has 12 pieces of my work in their permanent collection. They were selected by Ann Pretorius and the board of the WHAG.

In addition to exhibiting there a number of times, Garth Bennyworth, David Morris and I have been running the introduction to Heritage Studies for first year students for the Sol Plaatjie University in co-operation with the WHAG since 2017. In 2018 the students curated their own exhibition and are at present producing a catalogue with the WHAG.